The Path to Radical Self Mastery
WITH MASTER TEACHER ANAND MEHROTRA
Can you relate to the following?

You're a spiritual seeker and a changemaker… you know that transforming your own life expands your capacity to make a difference for others

You're a student of life… you love stretching beyond your comfort zone and expanding your consciousness

Despite your best efforts, fear and self-doubt still get the better of you – and keep you playing small
You've experienced peace & fulfillment through yoga, but it typically ends when you step off the mat

You want to provide a deeply transformative experience for your students, that goes beyond asana

You want to deepen your understanding of the original teachings of yoga, and bring them into your daily life
You've been searching for answers

outside

of yourself… and you're ready to look within
Welcome. You're in the right place.
Are You Ready for a Quantum Leap
in Your Soul's Evolution?

We all want meaning, purpose, joy and fulfillment…

But most are looking in all the wrong places – and fighting the flow of life.

Maybe you've experienced this?

Challenges arise, and you are thrown off-center.
You react, attempting to control the situation.
But you only end up more frustrated and tired.

This is a sure path to suffering.

But it doesn't have to be this way…
Ancient yogic teachings show us a way out of our suffering – a path to the deeper, more grounded happiness you desire at the core of your being.
Some call this enlightenment.

It may seem far-fetched, but enlightenment is not only accessible, it is what you are here to discover.

It isn't the finish line – it's the beginning of true living…

When the great masters of yoga set out to discover how to live a truly fulfilling life, they experienced this fundamental truth:

No one can change your life… except you.

There is no leader.
There is no politician.
There is no one out there who can do it for you.

You (and only you) have the power to realize the great magnificence of this life.

This is The Path to Radical Self-Mastery.
I designed this course for sincere seekers who want to discover the true essence of yoga… self-mastery as the path to a life of meaning, purpose and joy.
It's a guided journey back to your true power and divinity.
It's a revolution of consciousness.
It's evolution from the inside out.
There is no path outside of you.

You are the path – and the path is you.

And the time is now.

Namaste,
Anand
Note from Dayna Seraye,
Hanuman Academy Director…
A few months ago, my crew and I traveled to India to study with Anand, and soak in the potent energy of Rishikesh – the birthplace of yoga. There, in the beauty of the lower Himalayas (known as the "Dreadlocks of Shiva") we filmed The Path to Radical Self Mastery… and the 6 chapters of this course flowed through Anand like a river of inspiration.

If you've ever been to this sacred land, then you know there is a different frequency you can tap into there – a fundamental energy of grace that permeates through everything.

This course is designed to bring the frequency of India to you, anywhere in the world.

As you listen to each Wisdom Talk, and integrate your learnings with powerful Embodiment Practices, a deep presence and peace will emerge within you. Instead of feeling at odds with life, you will understand how to align with the natural flow of life – and finally experience the ease and joy you've been seeking.

Although I have been practicing and teaching yoga for a long time, and have studied with many incredible yogis, the teachings I experienced with Anand brought me to a much deeper, cellular understanding of the true purpose of yoga in its original intention – to awaken soul consciousness and to embody our divinity in this lifetime.

Now it's your turn.
In This 6-Week Online Immersion, You Will:
Take a quantum leap forward in your evolution

Understand ancient yogic teachings from an accessible & modern perspective

Cultivate the inner strength to navigate

anything

life presents to you
Move through fear and self-doubt to revolutionize your life from a place of love

Get access to a deep lineage of yoga and wisdom teachings, straight from the source

Tap into the vibration of India – without leaving home
Get unstuck, and learn to flow with the principles of nature

Go beyond the mind, to

embody

what you're learning at the level of your soul
Corrin V.
Studying with Anand has revolutionized my life! I am a different being since I began this journey. The techniques and wisdom that flow through him have allowed me to find my way home to myself and graced me to step into my authentic power. It is the greatest gift I have given myself and to all beings around me. I now have a toolbox of wisdom and practices that I can constantly return to to guide my day to day.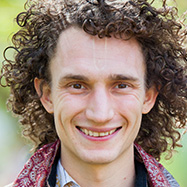 Justin K.
Anand embodies the essence of yoga which pervades into all of his teachings and practices. He has this incredible ability to take the ancestral wisdom from Mother India and apply it universally to all different cultural and spiritual backgrounds. He is truly one of the great masters of our time.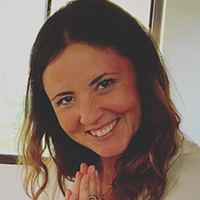 Annemarie B.
Anands teachings are profound and straight from the source. He is a true example of a Master and someone who embodies the teachings in his daily life. He has made a tremendous impact in the course of my life that I am beyond grateful for.