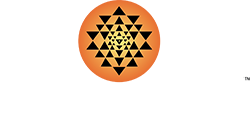 Deepen Your Practice. Transform Your Life.
The 5 Elements of Yoga
DOES THIS SOUND LIKE YOU?
You've been feeling

stuck in old patterns

. You need a transformational shift that brings you to the next level of your practice – and your evolution as a conscious being.
Your yoga practice (or teaching) feels a bit flat. You want to learn new asana sequences, inspiring meditations and a diversity of subtle practices to weave into your yoga.

Something is calling you to go deeper.
You want to know why yoga works and how to create sustainable change, so you can use it as a

powerful gateway to self-realization.
You crave reliable practices & tools that you can use to

quickly return to balance

when you feel stuck or a bit "off."
You are excited to

explore yoga as medicine

– to heal and transform your life and body (and offer this wisdom to your students).
You are a leader, and

know you are here to make an impact

on others and the planet.
Welcome, we're so happy you're here.
It's no accident you're on this page - synchronicity  showing you right where you need to be.
Now that you're here - alignment awaits.
This elemental training will help you raise your vibration and cultivate refined inner balance so you may meet any challenge from your center (and guide your students to do the same).
We created this course to give you:
Transformation that will deepen your yoga, on and off the mat
A deeper understanding of WHY yoga works and how it can create sustainable change
Revitalization as a teacher to create a whole new world of practices for you and your students
We promise, you're in the right place.
A place where:
Your practice (and teaching) will no longer be "one-size-fits-all"
You'll branch out, expanding and building upon your asana practice and adding deeper layers to your personal and professional foundation of yogic knowledge
You'll learn the wisdom of the elements that will help your classes and trainings stand apart from the masses
It's time to share your gifts with the world, are you ready?
Hanuman Academy brings together the best Master Teachers from all over the world
to share their wisdom and practices with you – in the comfort of your own home.
6 Month In-Depth Online Immersion
to Reconnect, Rebalance and Thrive
Using the Wisdom of the 5 Elements

The roots of yoga lie in connection to the Pancha Maha Bhutas (Five Great Elements) that constitute all of the natural world.
Earth - ground & stabilize
Water - soften, surrender & flow
Fire - energize & transform
Air - mobilize & inspire
Ether - expand & unify
These elements interact to create the universal energies we live in.
When the elements are in balance, we experience health and well-being. When they are out of balance, signs and symptoms of physical, emotional and spiritual disharmony can result.
At its origin, yogic practices aimed to discover and then dissolve imbalances in these five elements.
During this 6-month immersion, you will:
Learn how to work with the five elements in your yoga practice (and your life), to create deep physical, emotional, mental and spiritual alignment
Embody the five elements in your asana practice and learn to weave in powerful pranayamas, mantras, mudras, meditations and visualizations to increase the potency of your practice
Expand your teaching/leadership skills using five element wisdom and yoga philosophy to meet the needs of your students with ease and grace
The Five Elements of Yoga is a deep dive into the science and art of holistic yoga, taught by five Master Teachers from around the world.
This program has been so rich with teachings, experience, practices and so much heart. I am grateful for the lifetime access. I will be revisiting these videos, I already have. Thanks so much for offering this program!
Each Master Teacher will guide you through the wisdom portals of their element, starting with Earth at the Root Chakra, and traveling up the chakras through the elements of Water, Fire, Air, and Ether/Space.  
The final module in the program focuses on the integration of all the elements as it relates to your practice (and teaching) and life. Are you ready to:
Enter into the deeper dimensions of the practice?
Gain intricate wisdom of your Self through your yoga?
Stand apart in your teaching?
If the answer is yes, then we invite you to join us for this powerful online experience that:
Can be done in the comfort of your own home (or anywhere with a laptop).                                                                    
Offers you the opportunity to study with 5 master teachers.                                                                          
Can be done in just 2-3 hours a week (no schedule overload stress)!                                                 
Offers practices that lead to self-healing and  spiritual evolution.                                                      
Gives you 35 hours of continuing education credit with Yoga Alliance (non-contact hours).
I love this training! It is enhancing my practice and teaching style already. I love that the videos are broken down into easy to manage nuggets in terms of length.
DURING THIS COURSE YOU'LL:
Study each element

and how it manifests in the outer world, as well as within yourself
Recognize imbalances

in yourself and others
Learn specific practices to

harmonize each element
Find your inner calm,

no matter what challenges life brings you
Clear any obstacles

holding you back from living a life you love
Gain a

deeper understanding of yoga philosophy

(and how to share it with your students)
Connect to your heart and

let your intuition guide you
Learn from true Master Teachers

in a rich and immersive way
Program Begins March 5, 2017
PLEASE NOTE: This is the last time we will offer this course until 2018.
3 Easy Payments
Five Elements of Yoga ~ 6 Month Immersion
Lifetime Access to the Online Classroom and Content
35 Continuing Education Credit Hours (non-contact)
Pay In Full
Five Elements of Yoga ~ 6 Month Immersion
Lifetime Access to the Online Classroom and Content
35 Continuing Education Credit Hours (non-contact)
THIS PROGRAM IS FOR YOU IF...
...you are a dedicated student.
As a dedicated yoga student, you feel the inner pull to continue growing and evolving. You know that the path of yoga is an ever-deepening journey, and you sense that it's time to take your next steps of self-discovery and awakening.
Inspiration fuels you.
You are ready for an exploration of the subtler (and more powerful) aspects of the practice.
You want to deepen your understanding of the science & medicine of yoga – and how to practically apply this wisdom to your life.
You desire to study with world-renowned, master teachers.
...you are a yoga teacher.
As a teacher, you can only lead others as far as you, yourself have gone. You know that a great teacher is, first and foremost, a dedicated student. You desire a fluency with the five elements that will allow you to guide your students responsibly and effectively on their own yogic journey of evolution.
Learning and teaching fuels you.
You are curious about weaving the 5 element themes into your practice (and classes).
You want to help your students shift from physical, emotional and spiritual disharmony to balance.
You desire to study with world-renowned, master teachers.
I'm loving this program. This course has been very refreshing for my own teaching. I have been teaching yoga for 16 years and was starting to feel a little ... I don't know .. I needed some inspiration. This program is absolutely what I needed. Not only in my teaching but in my personal practice as well.
THE 3 LIFE-CHANGING WAYS OF THIS PROGRAM:
First, you must become aware. Most of us have blinders on that block us from seeing the subconscious patterns that limit us.
Through the lens of the 5 Elements you will explore your personal patterns of dis-harmony and dis-ease.
You will learn to recognize and identify symptoms of imbalance in each element.
Second, you must learn how to work with and begin to remedy imbalances.            
You'll learn specific practices to balance each symptom.
You will learn how to construct a yoga practice that meets your (or your student's) elemental needs.
Third, you will consciously choose to use what you have learned. Knowledge is not helpful if it stays only in your mind.
You'll have homework assignments and practices that help you to put your learning into ACTION.
You will share your experiences and hold each other accountable through our Five Elements of Yoga private online forum.
As you apply these three principles throughout the program, you'll see huge shifts
in the depth and quality of your practice, as well as your life (and teachings).
You will learn to invoke the energy of the elements as medicine in times of need.
I am finding the information that I am gaining here is invaluable, and a wonderful and much needed addendum to Teacher Training. I find myself making time squeeeeezing in 'just one more lesson' ~ even when I have other things to do!
WHAT'S INCLUDED
Through our online education classroom, you'll receive video lessons, practices, exercises, and homework assignments to support your understanding of the Five Elements of Yoga. You'll join live webinars, and interact with fellow students through our online community forum. Our team will review your assignments, ask questions, and provide support every step of the way.
Coursework Overview:
Weekly video lessons, including:
Dharma/philosophy talks
Asana, pranayama, meditations, mantra and mudra practices
How each teacher embodies the wisdom of the elements in his/her life
Personal practice tips
Teaching tips
PDF handouts to support the video lessons
Homework assignments and practices
Live Q&A calls with each teacher
Interactive private online community
Plus These Special BONUSES:
Professional Certificate of Completion
35 Continuing Education Credit Hours (non-contact)
Lifetime Access to the Online Classroom and all Course Content
Program Begins March 5, 2017
PLEASE NOTE: This is the last time we will offer this course until 2018.
3 Easy Payments
Five Elements of Yoga ~ 6 Month Immersion
Lifetime Access to the Online Classroom and Content
35 Continuing Education Credit Hours (non-contact)
Pay In Full
Five Elements of Yoga ~ 6 Month Immersion
Lifetime Access to the Online Classroom and Content
35 Continuing Education Credit Hours (non-contact)
Prithvi is the beginning, Muladhara Chakra, our connection to earth, the physical world and the present moment. It is the root of the tree of life, and the starting point of our inner journey.
You Will Learn:
How to engage yoga and life from an earth-based/intuitive approach.
A living relationship with the (Mother) earth element.
Tantric healing practices to balance the 5 elements within.
The Kosha's (5 sheaths of the soul), including healing affirmations for each.
Prana + Prana vidya (the science of prana) as the basis of Yoga.
How to invoke the power of Ganesh to remove obstacles in your life.
Working with the spine as the "tree of life."
Teachers Will Also Discover:
How to compassionately see imbalances in your students/clients.
Teaching and therapeutic tips to balance earth for your students/clients.
Specific earth-element practices and techniques to connect to the Inner Teacher
In Module 2, we move from the root to Svadhisthana Chakra – into the fluid realm of feelings, emotions and creative energy.
You Will Learn:
To become a vessel of Shakti as fluid power.
How to free emotional blockages and integrate the emotional body.
The Tantric approach to balancing Soma (water) and Agni (fire).
Vinyasa as a unification of body, mind and intention.
Specific mantras for healing and harmonizing with the water element.
How to recognize the symptoms of imbalance in the water element.
Techniques to balance the Svadisthana Chakra and access its gifts.
Teachers Will Also Discover:
How to teach as a deep feeling vessel, and hold a healing container for your students.
Therapeutic alignments to enhance the healing flow of prana for your students/clients.
How to sequence creative yoga practices inspired by the essence of fluidity.
In Module 3, we continue our journey to the Manipura Chakra –  the fire center of digestion and transformation.
You Will Learn:
The art of alchemy and transforming shadows into light.
The technique of bandhas as a full body practice.
How to activate your inner fire just enough to burn the attachments of the ego.
Pranayama techniques and shamanic practices for quickly shifting your state of being.
Detoxification for cleansing, clarity and courage.
How to recognize the symptoms of imbalance with fire.
Techniques to balance Manipura Chakra, and access its gifts.
Teachers Will Also Discover:
How to teach from your inner sparkle and share your heart with your students.
Practices to channel the energy your students need for their own transformation.
Teaching and therapeutic tips to balance fire for your students/clients.
Module 4 takes us to the Anahata Chakra – as we circulate prana (life force) within our bodies, and out to the world.
You Will Learn:
How to calm the mind, clear the overwhelm, and ride the wave of breath equanimity.
How to work with the vayus (wind channels) to guide the flow of prana in the body.
Mantra, bhakti and nada yoga as a pathway to open the heart and free the mind.
Pranayama practices to spiral deeply into the subtle layers of our being.
Practices to recognize symptoms of an air imbalance.
Techniques to harmonize Anahata Chakra and access your heart.
Teachers Will Also Discover:
How to shift from the head to your heart for more transformational teaching.
Teaching and therapeutic tips to balance vayu for your students/clients.
How to create balance in your own energy field in order to be present with your students.
In Module 5, we explore the Visuddha Chakra – and the most subtle of the elements.
You Will Learn:
How to purify the lower mental and higher mental koshas (sheath of consciousness).
Ways to recognize and work with energetic imbalance the throat chakra and ether/space.
How to enhance authentic self-expression using deity yoga principles and practices.
Specific mantras and chants for healing and harmonizing ether/space and the throat chakra.
A greater awareness of space/ether in asana, pranayama, meditation, and in daily life.
Teachers Will Also Discover:
How to link the ether/space element and throat chakra characteristics into major aspects of yoga teaching.
Therapeutic and contemplative practices that enhance the healing attributes of spatial awareness.
Practices to co-create harmony in your students and inspire their ascending journey of self-awareness.
In our final module together we will focus on creating integration and balance with all of the five elements.
You Will Learn:
The importance of the five elements within all yoga practices.
How the elements work together within you to create balance and fulfillment.
Comprehensive 5 element practices that include asana, pranayama, meditation, mudra and mantra.
A relationship of empowerment with all five elements.
Self-inquiry practices to deepen into who you are as a holistic being.
Teachers Will Also Discover:
How to teach from the five element perspective.
Guidance for how to show up more fully for your students.
Yoga practices that weaves all the elements into harmony and balance.
This course is absolutely perfect for me at this time of my life. I love that I can listen to the lectures while driving or in the school pick up line and that I can fit the practices in whenever I have a few minutes here and there. I look forward to each weekly lesson...Thank you for offering this course. It is a pleasure and I am learning a lot.
This number of Master Teachers offering an advanced immersion together is unprecedented. You will reap the benefits of their collective wisdom from decades of study and practice.
You will get to know your teachers, behind-the-scenes, and learn from their stories of how yoga and the wisdom of the Five Elements has impacted their lives.
Through the combined lens and unique perspectives of these Master Teachers, you will receive a comprehensive map that will expand your practice and transform your life. Saul David Raye
Saul David Raye is an acclaimed teacher and spiritual activist known for his unique and transformational approach to yoga and spirituality. Saul's teaching draws on 25 years of study and practice in the depth of the Yoga tradition, Bhakti, Tantra and all forms of universal light, love and wisdom. He is able to bring alive ancient wisdom teachings for modern seekers and still retain the essence of deep yoga and mysticism. Sianna Sherman
Sianna Sherman is an internationally renowned yoga teacher, evocative storyteller and a passionate speaker at conferences and festivals throughout the world. She is an innovative, visionary spirit with a deep devotional practice and she is committed to helping ignite the alchemy of yoga for a lifetime of sustainable practice and transformation. Sianna's teaching is an integration of practices with an emphasis on: mantra, mudra, asana, meditation, pranayama and bhavana. Juan Pablo Barahona
Juan Pablo Barahona has been submerged in spirituality, shamanism and healing since the age of 9 when his brother started with epilepsy and he traveled with his family to different healers around the world. This ignited his passion for deepening the sacred arts and led him to certify in different schools of Yoga, Holistic Nutrition, Tantric Philosophy, Energy Medicine, Master Reiki, Sound Healing, Shamanism, Chinese Medicine, Holistic Therapies and Healing Arts.
~ Praise For Juan Pablo ~ Janet Stone
Janet Stone's studentship began at 17 under the meditation teachings of Prem Rawat. His reverence for simplicity and finding joy in the rise and fall of life live on in her practice and teaching today. In 1996, she traveled to India, the birthplace of her grandfather, and became dedicated to the path of yoga. Janet blends the alchemy of her own practice with decades of studentship. She aspires not to teach but to allow the practice to emanate from her, letting awareness blend with movement and breath. Sreedevi K. Bringi
Sreedevi K. Bringi is a long-term faculty member in Yoga Studies, Hinduism and Sacred Sanskrit at Naropa University in Boulder, CO. Raised in India within a family lineage of spiritual teachers, Sreedevi received training in hatha yoga, raja yoga, Vedantic meditations, and Sanskrit from her family elders, swamis and yoga teachers of the Bihar School of Yoga, Vivekananda Kendra and Vishwa Hindu Parishad in Mysore and Bangalore. She enjoys sharing her rich background in the Upanishads, Bhagavad Gita and Vedanta along with the Divine Feminine tradition of Shakti Tantra and the contemplative practices of Kashmir Shaivism Tantra. Frequently Asked Questions
Who is this course for?
The Five Elements of Yoga is for anyone wishing to deepen their knowledge and experience of yoga and create real and lasting life change. If you are a dedicated yoga student who wants to live your life in a more harmonious, inspired and powerful way, or a teacher who desires to be a force of positive energy for your students and the world, this program is for you.
Will this be too advanced for me?
As long as you have a basic understanding of yoga terms and have some experience practicing yoga, you will be fine. With lifetime access to the content, you can listen to the lectures and experience the practices as many times as you wish to deepen your understanding of the material. You are also welcome to skip any practices that don't feel appropriate for your body.
Will this be too "beginner" for me?
Yoga is an experiential path. You are not the same being as you were yesterday, and every time you practice, you have the opportunity to experience something completely revolutionary within yourself. On this ever-deepening spiral of yogic study, we gain new insights and learnings with even the simplest of practices. We recommend that all students approach this course with a "beginner's mind" to realize the greatest benefit from the teachings.
What results can I expect?
As you consciously study and practice with each element (and its associated chakra) you will feel open and liberated on many levels of your being. You can expect a clear sense of direction, trust in yourself, and confidence on your path. Once you change your internal game, the external changes in your life start to happen fast and furiously, so get ready!
I am a yoga teacher. How will this program improve my teaching?
You'll come away with lots of tools to offer your students – asana, pranayama, mantra, mudra and meditation practices… inspiration to theme your classes… insight into how to "see" your students and their needs… strengthening your connection to your intuition… teaching from a place of embodied wisdom and authenticity... and so much more.
How much time should I spend each week on the program?
We recommend setting aside 2-3 hours per week to engage with the lessons and homework assignments. The curriculum is delivered in a concise, efficient and user-friendly format. Our intention is NOT to overwhelm you, but rather to fuel your inspiration with high value that is easy to digest and integrate into your life. You are welcome to incorporate what you are learning into your daily practice as much as you desire.
What if I get busy and can't keep up with the material?
You will have lifetime access to the curriculum and practices. Should life throw you an unexpected challenge, you can always return to the course material at a later time. That being said, you will get the most from the course if you stay in sync with the rest of the group. Truth is, we all have the same 24 hours a day to work with, and we prioritize what we need to. We highly suggest getting your calendar out now, and blocking out time each week to work on the program.
In what circumstances can I get a refund?
The course is non-refundable. Since you get lifetime access to the content, you can always revisit the course materials if life circumstances make it challenging for you to complete the curriculum at this time.
I've never done an online immersion before. Will I feel alone in this?
Community connection is very important to us. We believe it facilitates deeper learning when we share our experiences, and hear from others on the same path of growth. You will be encouraged to use our private online forum to connect with the global community of students sharing this journey with you. As soon as you enroll in the program you will gain access to the forum, so that you can immediately introduce yourself and get to know your fellow students.
Will there be some sort of manual or written materials?
There will be PDF handouts to support each lesson. As each lesson is posted in the online classroom, the handouts will be available to download. Some students prefer to read these on their computer/iPad, and some students like to print them out and create a binder for the materials.
Will I be able to communicate with the teachers directly?
There will be one live Q&A call per module where you can ask your questions directly to the teacher. In addition, our live community forum will be a place for you to communicate with our team of assistants, who can answer questions and support you with the material.
What days/times will I be able to access the lessons?
Each Sunday, a new lesson will be posted in the online classroom. You are welcome to go online and study at your convenience. We recommend blocking out 2-3 hours in your calendar each week to engage in the coursework.
All is perfect and the information I'm receiving is in the perfect moment at the right time. I want to say thank you so much to Hanuman Academy, all the people that made this immersion with these great teachers possible. It is so valuable and empowering.
Program Begins March 5, 2017
PLEASE NOTE: This is the last time we will offer this course until 2018.
3 Easy Payments
Five Elements of Yoga ~ 6 Month Immersion
Lifetime Access to the Online Classroom and Content
35 Continuing Education Credit Hours (non-contact)
Pay In Full
Five Elements of Yoga ~ 6 Month Immersion
Lifetime Access to the Online Classroom and Content
35 Continuing Education Credit Hours (non-contact)